In production summer 2018
In order offer a large selection to my customers my stock of plants is continuously renewed with seeds being sown and often needing several years to be marketable and imported plants who benefit from a long acclimatization to recover before being sold.
You'll find here the plants in production for the summer 2018, they'll be offered for sale as soon as they're ready.
Seedlings:
Cycas cupida
Cycas debaoensis
Cycas ferruginea
Cycas guizhouensis
Cycas nongnoochiae
Cycas panzhihuaensis
Cycas revoluta x debaoensis (4-6cm caudex)
Cycas schumanniana
Cycas zambalensis
Lepidozamia perroffksyana
Macrozamia lomandroides
Macrozamia macdonnellii
Macrozamia pauli-guilielmi
Zamia angustifolia
Zamia imperialis
Zamia integrifolia
Zamia "media" (=Zamia integrifolia "Jamaica")
Zamia sp. "Varadero"
Zamia roezlii
Grown plants:
Cycas debaoensis (8-12cm caudex)
Cycas elongata (30-60cm caudex)
Cycas media (20-25cm caudex)
Cycas multifrondis (8-12cm caudex)
Cycas panzhihuaensis (7-50cm caudex)
Cycas sexseminifera (10-20cm caudex)
Cycas thouarsii (10cm caudex)
Dioon edule (18-22cm caudex)
Dioon spinulosum (60-80cm caudex)
Encephalartos ferox (30-40cm caudex)
Encephalartos friderici-guiliemi (7cm caudex)
Zamia angustifolia (plantes adultes 6-12cm caudex)
Zamia pygmaea (plantes adultes 6-12cm caudex)
Zamia standleyi (plantes adultes 5-7cm caudex)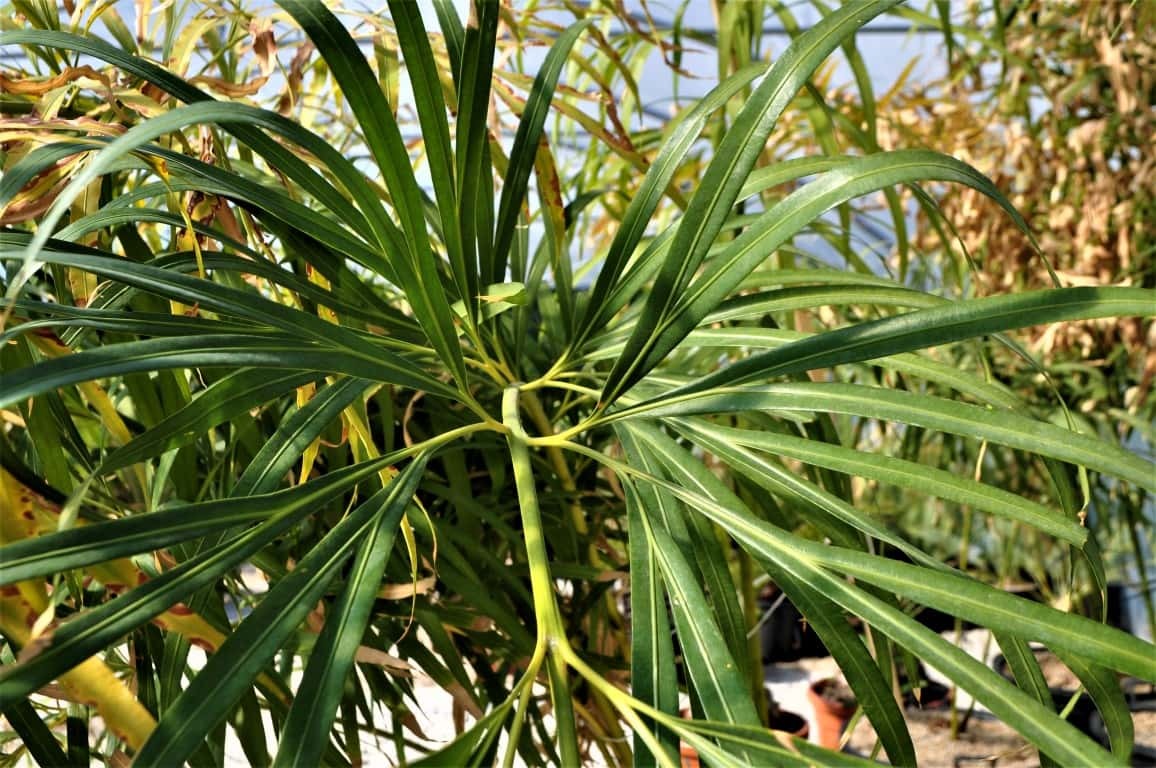 Cycas multifrondis
A very nice acaulescent Cycas from China, very close to debaoensis. Probably a hybrid between C. debaoensis and C. segmentifida.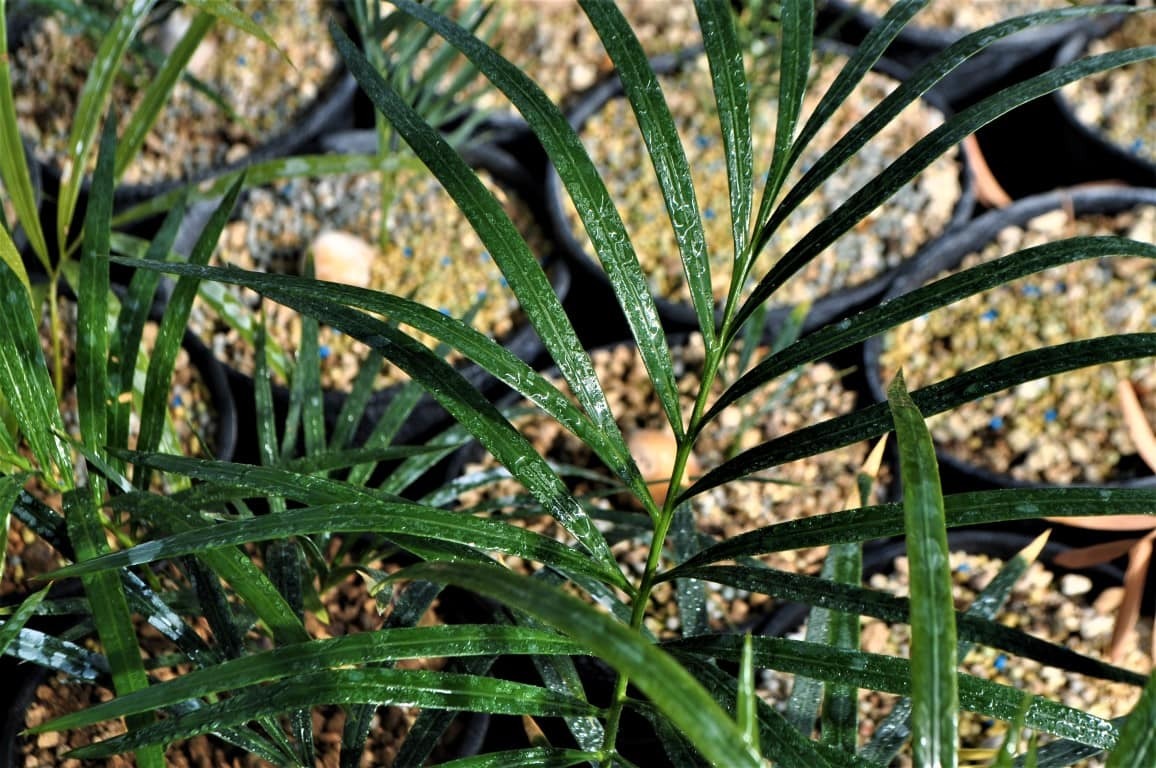 Cycas revoluta x debaoensis
Vigorous hybrid between Cycas revoluta and Cycas debaoensis. Cold hardy and fast growing, it's ideal for temperate and mediterranean gardens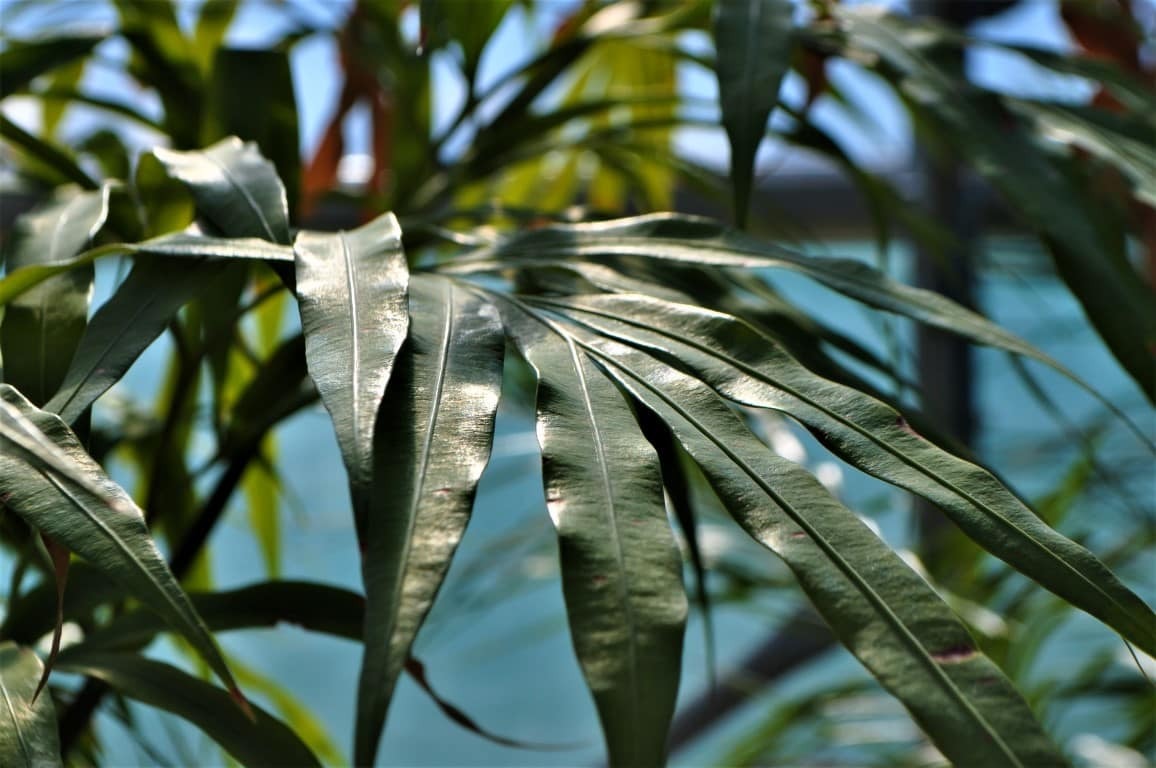 Cycas debaoensis
One of the most sought after of the acaulescent Cycas for his plumose and aerial leaves. The span of a full grown specimen can reach 5 meters!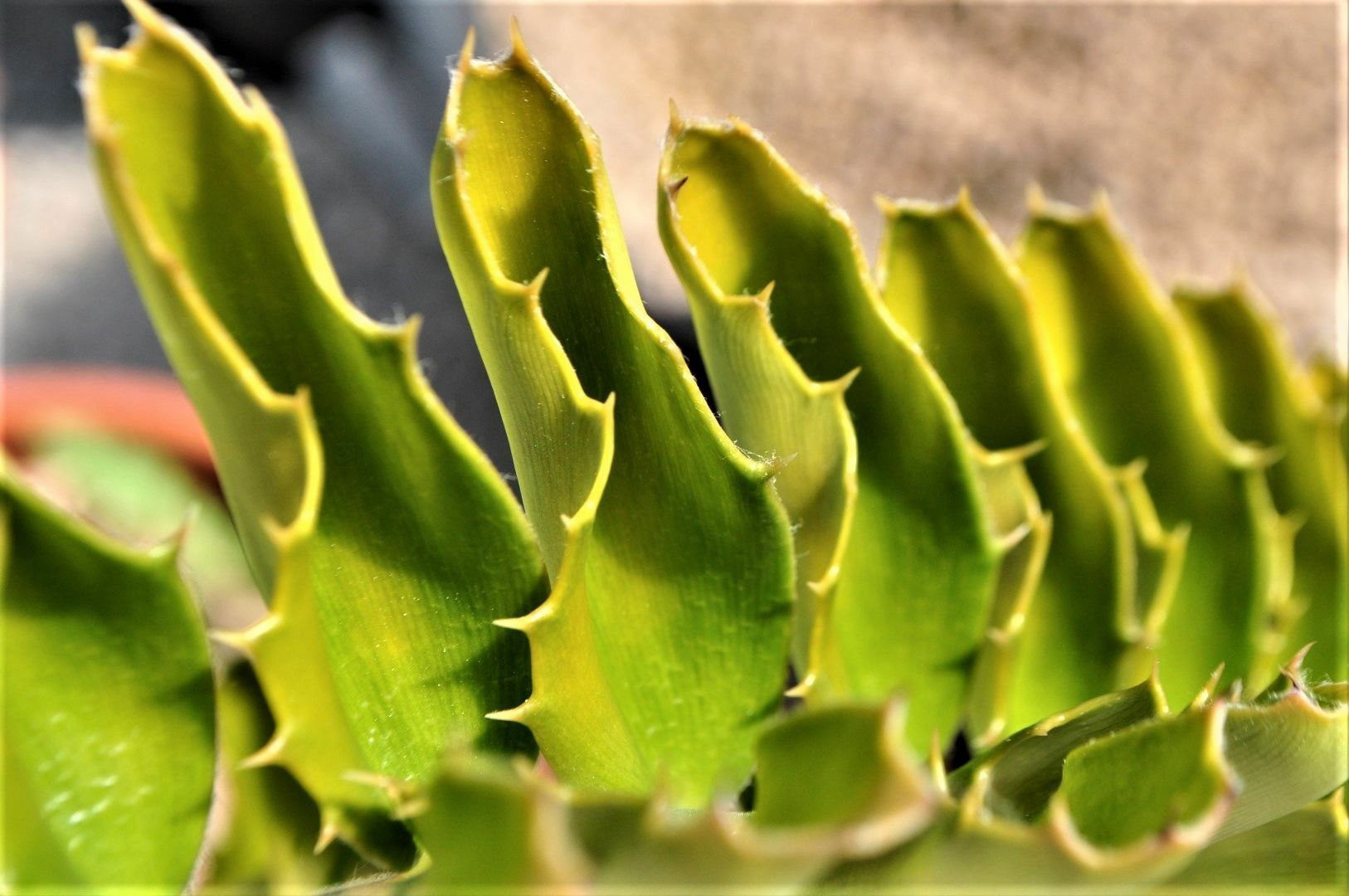 Encephalartos ferox
Relatively common in cultivation but always appreciated for it's dark green spiny leaves that contrast with the scarlet red cones.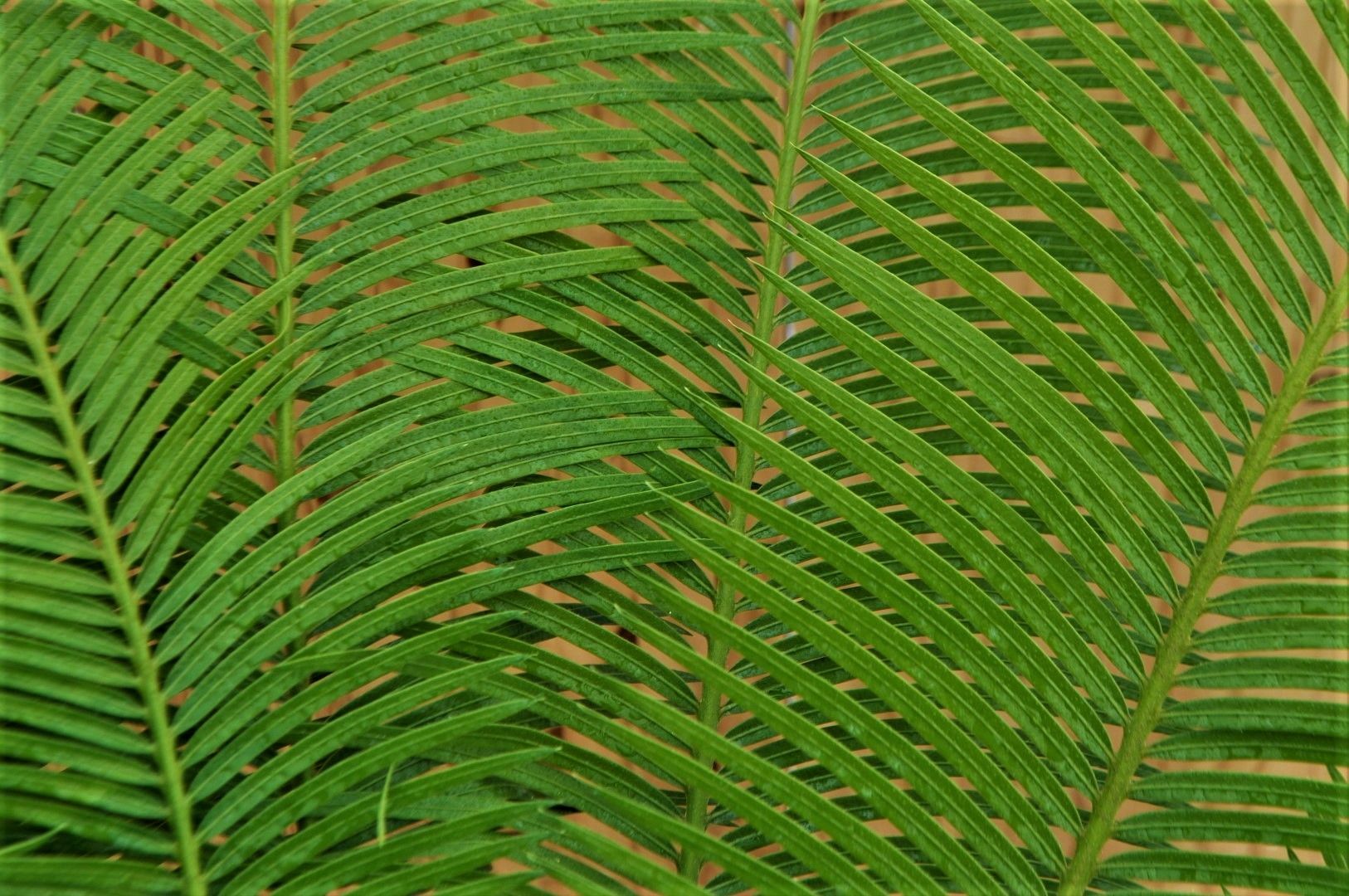 Cycas media
A beautiful australian Cycas, easy to grow with a tropical look. Doesn't like the cold but will not mind being in a pot in half shade or full sun.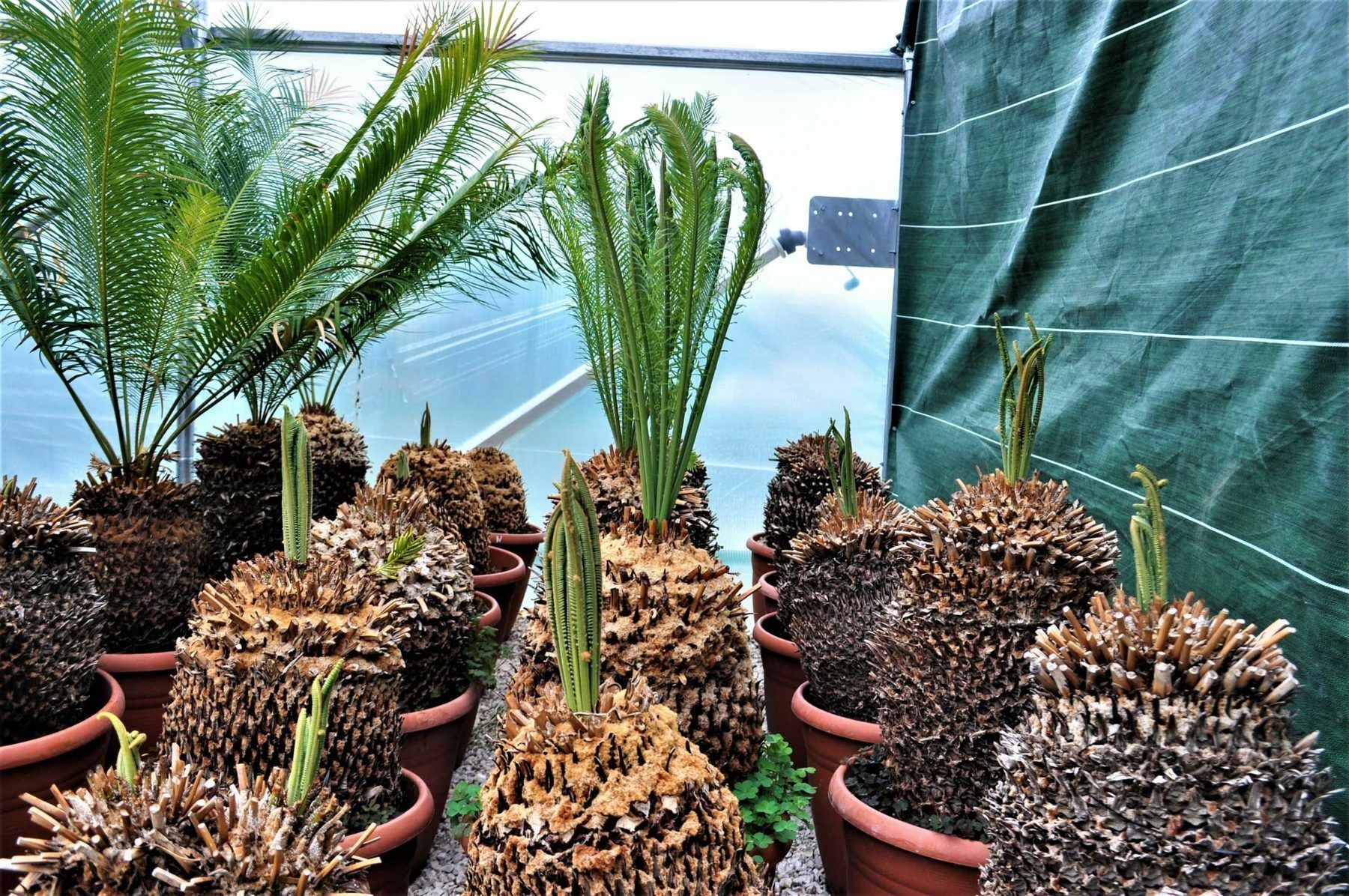 Cycas panzhihuaensis
The cold hardiest of all Cycas, lots of sizes available, from seedlings to coning plants with a 30-50cm caudex!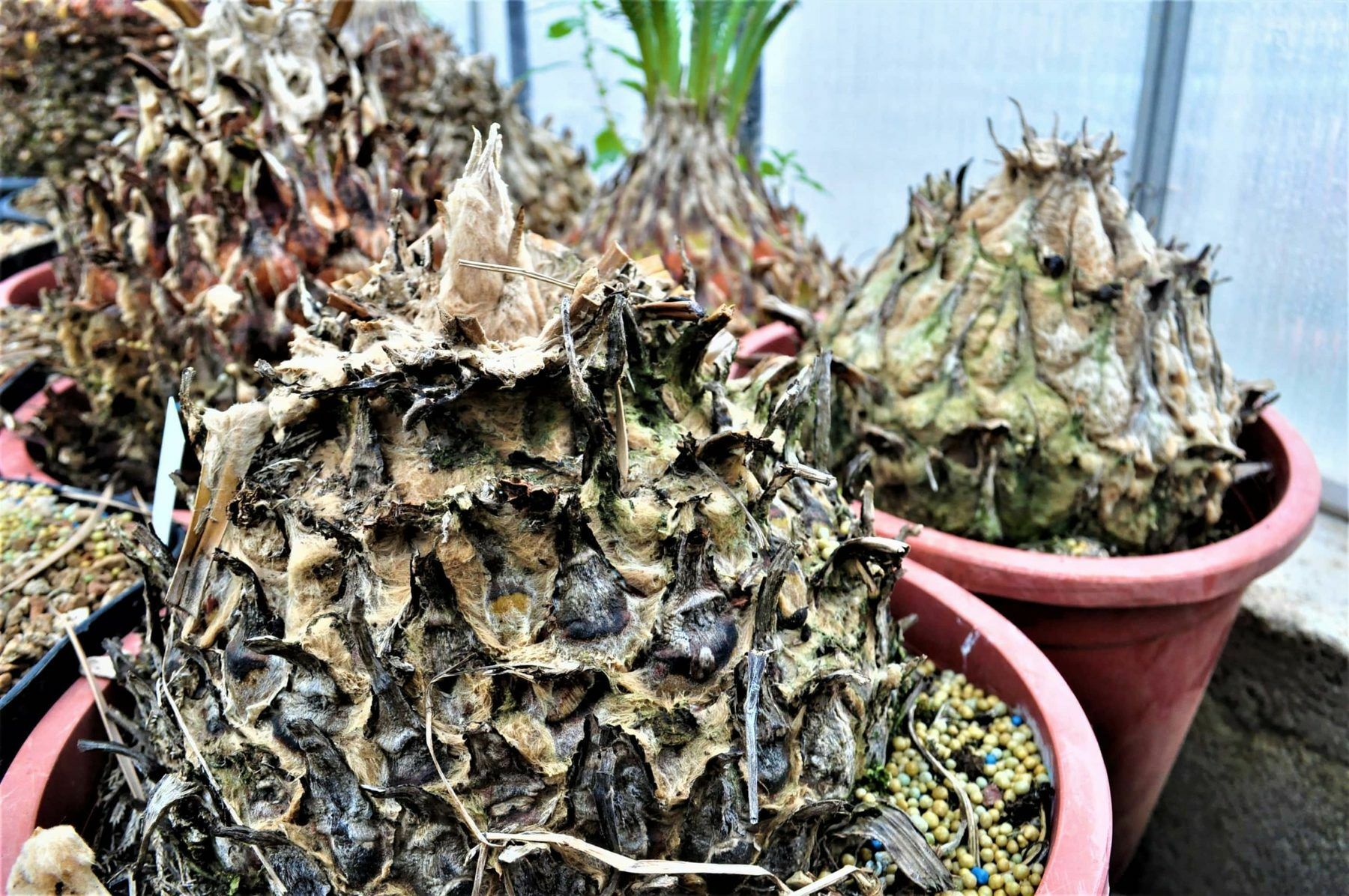 Dioon edule
Very well established Dioon edule that were taken off the field. Good roots means an excellent recovering and large crown of leaves.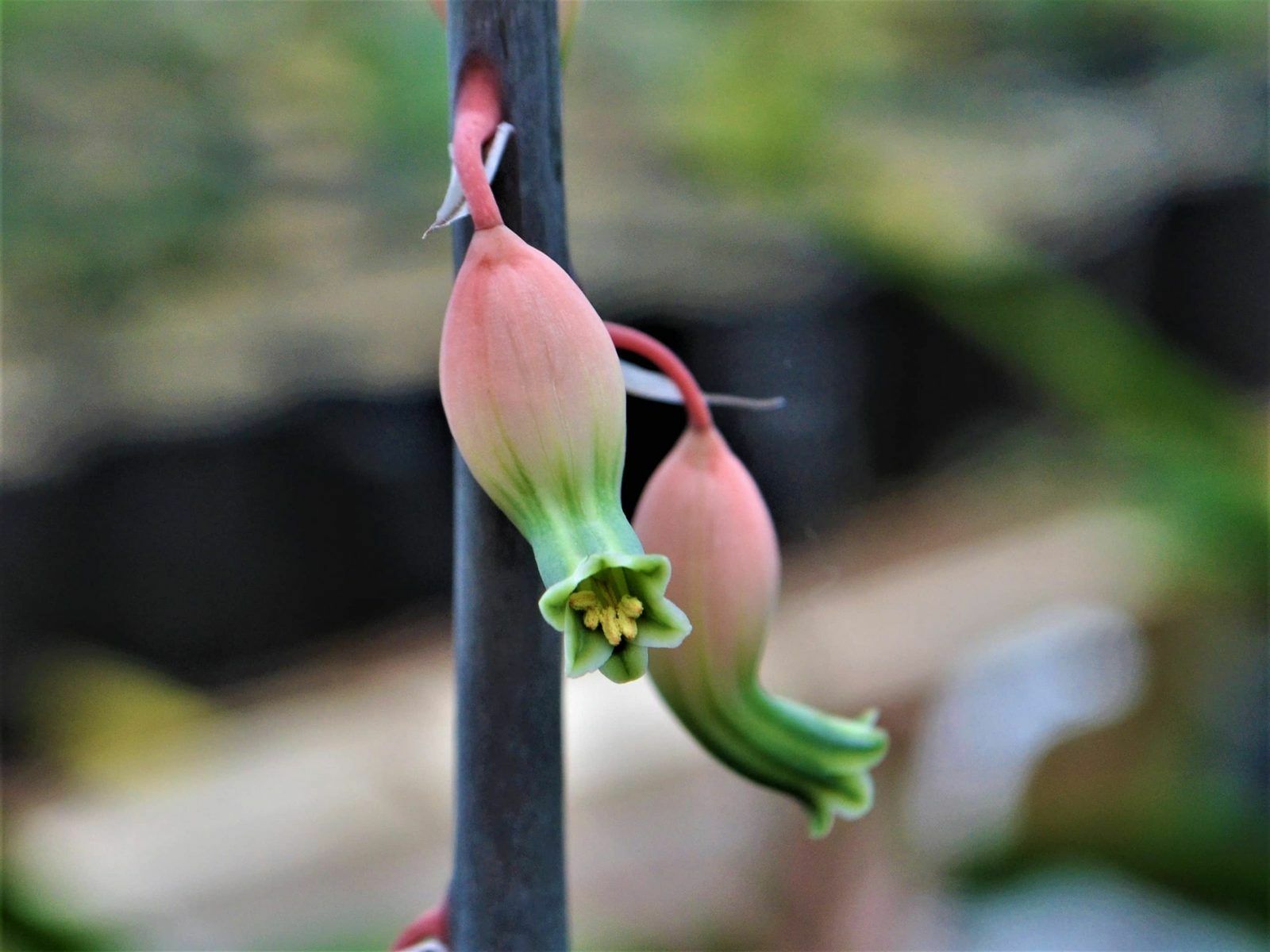 Plantes exotiques
The nursery also produces other plants such as Platycerium, Aloe or Kaempferia. Come visit the website often to stay updated!